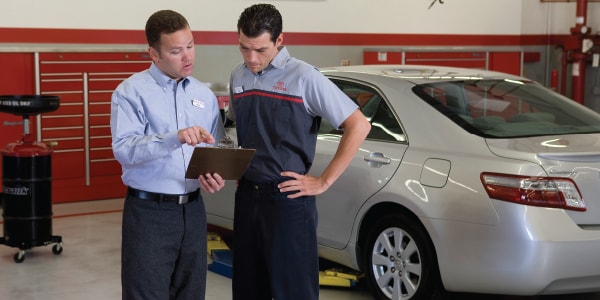 Welcome to the Northbrook Toyota Tire Center! We know how important a proper set of tires is to your safety and the performance of your Toyota, which is why we staff only highly qualified auto technicians who have an extensive knowledge of all-things Toyota. They'll be able to assist you with all the questions and concerns you have about the right tires for your Toyota.
Contact a service team member by filling out our online contact form or by phone at (847) 272-0808. You can also visit our Toyota service center page for more information on the auto services we provide.
The Importance of Proper Tires
Choosing the right set of tires for your Toyota is based on a number of factors, like driving preference, terrain, and weather. For instance, living in Northbrook, IL comes with the burden of slippery winter weather, so equipping your Toyota with winter-ready tires is a possibility. No matter what you need, the auto technicians at our Toyota Tire Center are able to expertly guide you to the best tires for your Toyota car, truck, or SUV.
As with any component of a vehicle, tires do need regular maintenance to perform as they were built to. Check out our Toyota Maintenance Center for more information on vehicle maintenance.
Get your Tires at the Northbrook Toyota Tire Center
Choose the Northbrook Toyota Tire Center and you'll receive quality, long-lasting tires for your vehicle. When you're in need of new tires for your car, truck, or SUV, stop by the Toyota Tire Center for professional service and a reliable set of new tires.
Drivers in the Northbrook, IL area can also use the tools below to find out which tires are best for their vehicle. Give the Toyota Tire Center a call to set up an appointment for an estimate.