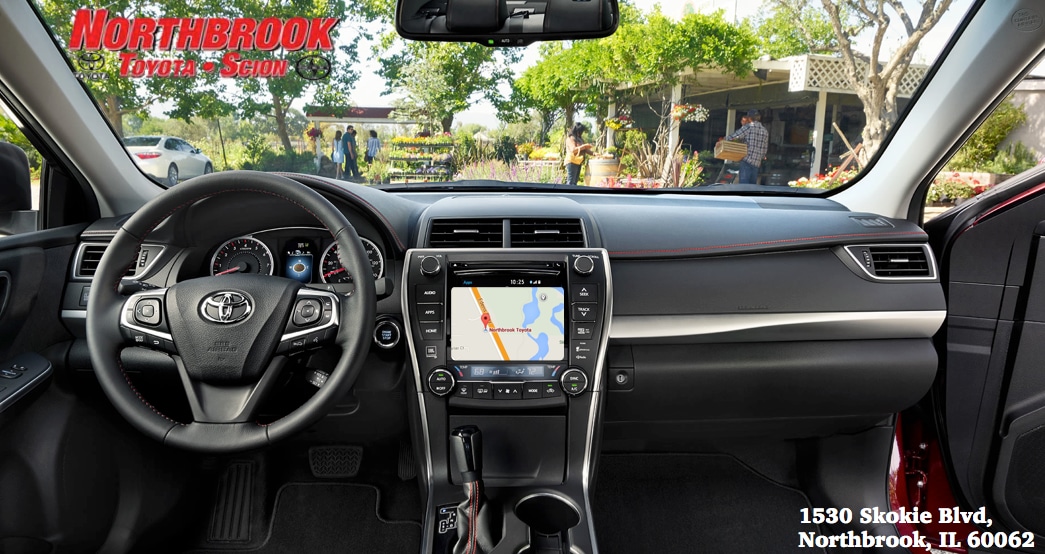 Toyota Dealership Serving Skokie, IL
Are you a Skokie, IL driver looking for the best Toyota inventory, financing and service? Then look no further than Northbrook Toyota. Northbrook Toyota has the new and pre-owned inventory that Skokie, IL customers want to drive. We also have the financing and service choices that Skokie, IL needs to keep their Toyota car, crossover or SUV rolling from mile number one to 100,000 and beyond. 
New and Pre-Owned Vehicles at a Toyota Dealership in Skokie, IL
Skokie, IL drivers looking for impressive design, cutting edge technology and the latest in performance options need to see what the new Toyota lineup has to offer. The new Toyota lineup has never been more dynamic and features some of the most innovative vehicles available in the Skokie, IL area. Whether you're looking for a new Toyota Camry or a new Toyota Sienna, Northbrook Toyota has the new vehicle options that Skokie, IL wants to drive. 
Not only does Northbrook Toyota have an extensive inventory of used and pre-owned inventory for Skokie, IL drivers to consider. Used and pre-owned vehicles can be a great value for drivers not interested in buying new or anyone with a limited budget looking to get a lot more for their money.



Financing at a Toyota Dealership in Skokie, IL
The finance department at Northbrook Toyota is the auto loan and lease resource for the Skokie, IL area. The finance team at Northbrook Toyota has the knowhow and experience to help Skokie, IL drivers get into a new or pre-owned finance deal. Our finance team makes sure our Skokie, IL customers get the latest finance incentives and deals to make sure that everyone financing at Northbrook Toyota gets the best deal possible.
In addition to our finance deals, Northbrook Toyota is also capable of offering the latest in Toyota lease deals to the Skokie, IL area. Illinois has finally updated its lease laws and taxes on a new lease in Skokie, IL have been cut in half. The time to lease a new Toyota car, crossover or SUV in Skokie, IL is right now.
Service and Maintenance at a Toyota Dealership in Skokie, IL
Taking a Toyota to a "Mom N' Pop" or chain service store is not the best idea. Why take your vehicle to a store that stocks generic parts and accessories? The service center at Northbrook Toyota only puts real Toyota parts on your Skokie, IL area car, crossover or SUV. Our team doesn't take chances with your Toyota. Our service technicians make it their goal to get every customer out of the service center as safely and quickly as possible. 
Our fully equipped service center is able to offer Skokie, IL drivers a complete menu of services. 
Oil Changes

Brake Service

Transmission Service

Engine Inspection

Tire Alignment, Balancing, Rotation and Replacement

Battery Check
Get In Touch With a Toyota Dealership in Skokie, IL
Any Toyota driver in Skokie, IL looking for the latest inventory, the most affordable financing and the best in service needs to visit Northbrook Toyota. Northbrook Toyota is the ideal Toyota dealership location for the Skokie, IL area. The team at Northbrook Toyota is here to help from the first time you drive your Toyota off the lot until you come back to trade it in. Contact our team through our website, by phone or visit our Toyota dealership during office hours to get more information.