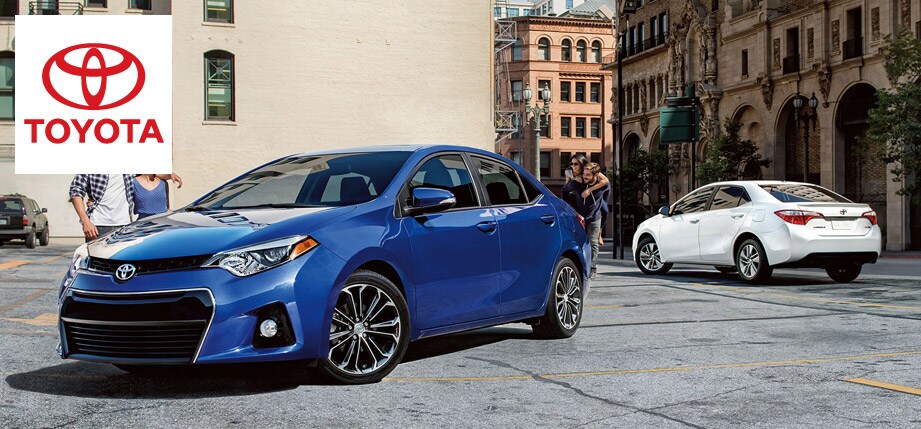 Northbrook Toyota Serving Park Ridge Drivers
The Chicagoland area is one of the savviest and most important areas in the midwest when it comes to the drivers, and few places have the same level of community and prestige as Park Ridge, IL. So naturally, we at Northbrook Toyota serve Park Ridge drivers with pride and a smile on our faces. If you're sick of your so-so experiences then it's time to make the switch over to Northbrook Toyota and see what a genuine full-service dealership can do for you.
With over 40 years of experience in the Chicagoland area, and expertly trained staff throughout all positions within our dealership, and some of the best new and used vehicles available today, we know that Park Ridge drivers can sleep easy. You're in good hands when you choose Northbrook Toyota for all your vehicle and driving needs. Let's take a look at what we can do for you, and how we're making the vehicle owning experience that much better for everyone Northbrook Toyota are involved with.
Designed with Park Ridge Drivers in Mind
Located very conveniently off the I-94 / Edens Expressway, we are right there and ready to help the greater Chicago area. With this convenience comes exceptional service, the highest level of attention to detail, a necessary efficiency that gets all of our work done right the first time. We know that priority number one is to get you back on the road and on the road the right way, so let's take a look at the services we provide Park Ridge drivers to make that goal happen.
The new vehicles available at Northbrook Toyota are some of the best on the road today. We've got plenty of the sporty and quick Toyota Corollas on the lot, just waiting for the right driver to take them for a spin. The brand new 2015 Camry and Prius are on our lot as well, rounding out a few of the more practical four-door vehicles. If it's a little more rise in the ride height you're looking for, then try some of our trucks and SUVs like the FJ Cruiser, Tundra, and 4Runner. We've got every end of the automotive spectrum here for drivers in Park Ridge.
Doing More than Selling Cars
At Northbrook Toyota, our level of detail and attention goes beyond just our inventory and sales. Our in-house service center is one of the most properly equipped in the area, perfectly suited for Park Ridge drivers. The service technicians we employ are certified to work on more than just Toyota and Scion models; whatever vehicle you're driving, they are more than capable of fixing it right up.
Come on by the service center for a bevy of automotive needs ranging from simple oil changes all the way up to full engine rebuilds. Our online service scheduling makes getting penciled in and back on the road as simple and painless as possible. But if you're in the mood for a more personal touch feel free to give us a call at 847-272-0808 or swing by the dealership at 1530 Skokie Blvd. Northbrook, IL 60062.