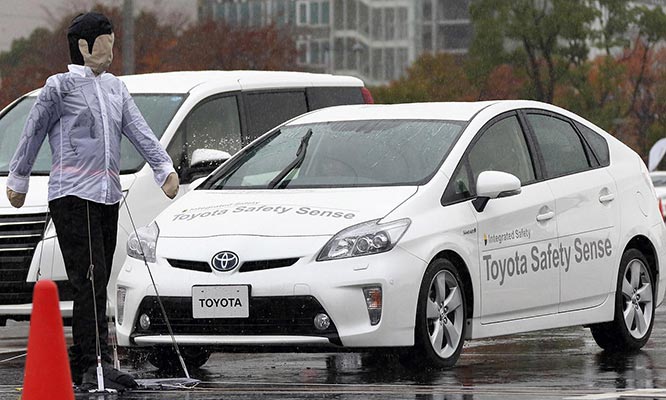 Have you ever attempted a dangerous maneuver or turn in your car? Everyone has made at least one ill-advised mistake in their past, but what if technology was built into your car that prevented you from taking unnecessary risks? Toyota is testing a software platform that does exactly that.
Given the name "Guardian" by engineers, the advanced software system scans for hazards and dangerous driving situations with strategically placed radars and sensors. Making thousands of calculations in a second, the software determines if conditions are safe enough for you to continue driving. If a risky situation is encountered, the system takes over and prevents drivers from making dangerous mistakes.
Right now, Toyota is testing the ability of the system to recognize and react to hazards, and whether or not a driver is aware. The auto manufacturer does plan to make Guardian capable of doing more to assist drivers.
Guardian is still years away from testing on actual streets, let alone making it into a production vehicle. But drivers still have access to the absolute best in safety sensing technology with the Toyota Safety Sense™ suite available in most current model year Toyota vehicles.
TSS system is designed to help protect drivers, passengers, and pedestrians with advanced sensing technology. Learn more about the latest in adaptive driver aids that Toyota has to offer with
our technology center
. Once you've discovered what Toyota safety technology is all about you can locate the protection-focused vehicle that you need in
the new inventory available
at Northbrook Toyota. A safer commute is only a click away!