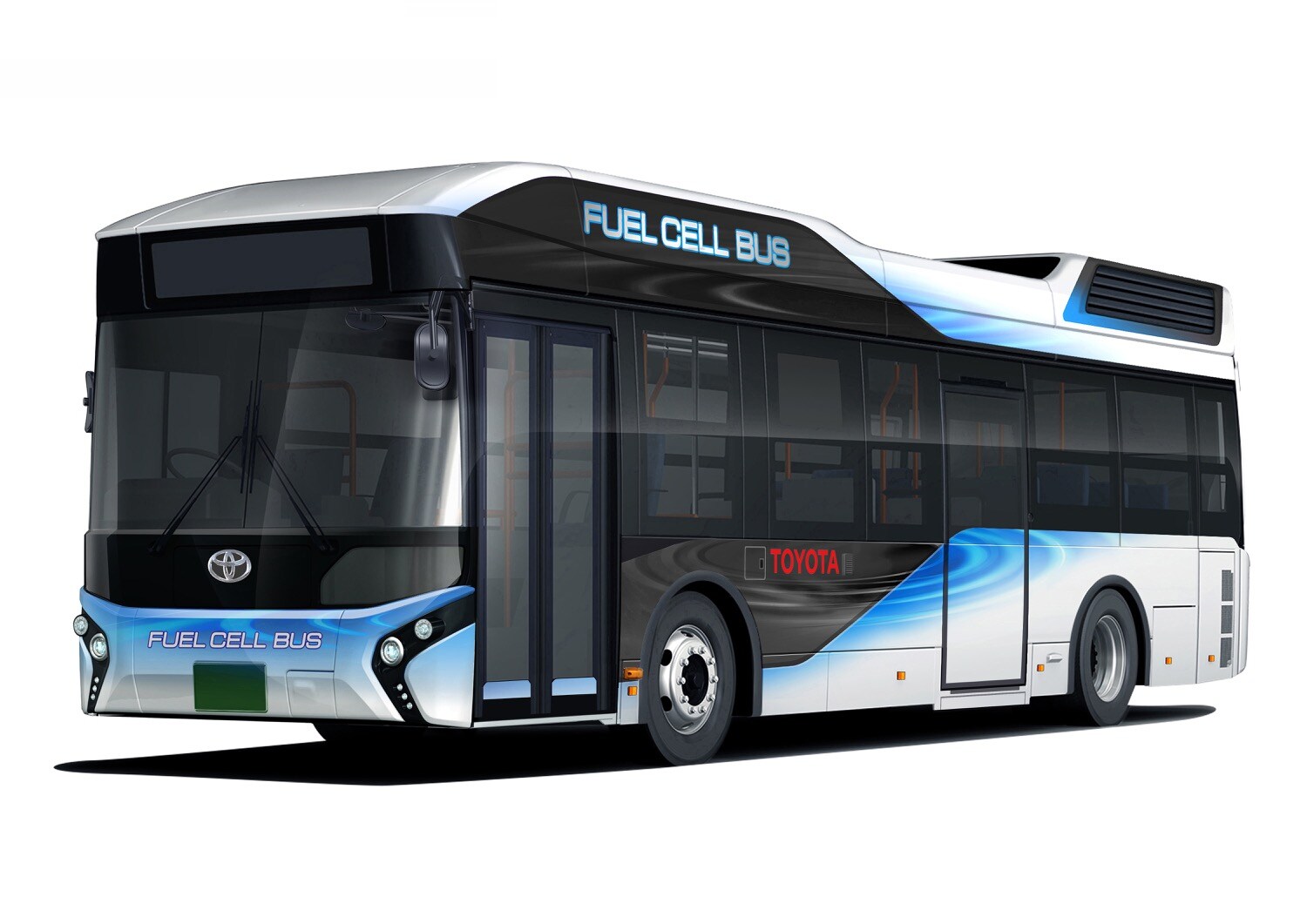 The Japanese automaker is going beyond the Toyota Mirai to make sure your on-road experience is eco-friendly. Hydrogen-powered buses are in the near future, possibly as soon as 2017 if Toyota has anything to say about it. Hydrogen-powered buses convert Hydrogen ions into electricity, and only create water as a byproduct, resulting in hazards-free emissions and a cleaner environment.
The hydrogen-powered buses will be sold in the Tokyo area and used on bus routes. By the 2020 Olympic and Paralympic Games, Toyota plans to have 100 Toyota branded buses on Tokyo roads. In addition to the hydrogen-powered engines, the buses have a huge 235 kWh battery that can be used as a power generator in case of an emergency. If and when hydrogen-powered busses are coming to the U.S. is unknown.
The hydrogen-powered buses were developed from the same Toyota Fuel Cell System used to develop the Toyota Mirai. Since Hydrogen fueling stations are so new, they aren't available everywhere yet, which is why it is uncommon to see a Mirai on the Edens. Though the Toyota Mirai isn't on our lot, Northbrook Toyota has a multitude of other green hybrid and electric cars and SUVs for you to choose from! Check out our inventory and schedule a test drive by calling the team at our Toyota dealership in Northbrook, IL at (847) 272-0808.