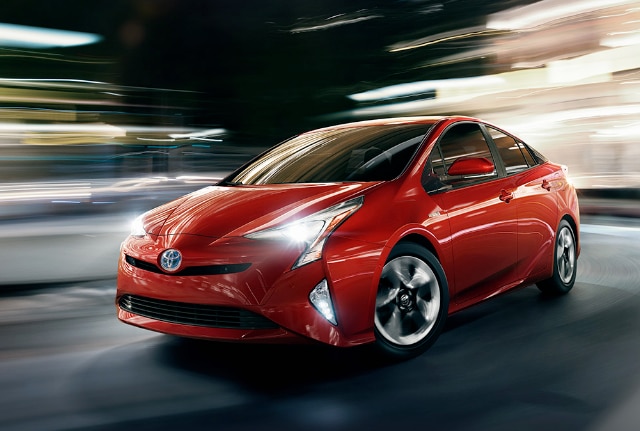 ​
Toyota made it clear that they intended to dramatically redesign and optimize their plug-in hybrid vehicle, and the results are in: The upcoming Toyota Prius Prime plug-in hybrid will offer a longer electric-only range, new design elements, and more convenient battery charging.
With an electric-only range of 22 miles, the new Toyota Prius Prime will revolutionize how drivers add efficiency to their commute. Drivers can utilize electric-only mode all the way up to 84 MPH, whereas the previous model switched to its gasoline engine at 62 MPH.
What sets the Toyota Prius Prime apart from other vehicles in its segment? The engineers at Toyota focused on hitting the sweet spot between electric-only range and total fuel economy, which led them to omit extra batteries that would cut into cargo capacity and add weight.
It's clear that the future of the Toyota plug-in hybrid vehicle is bright, so be sure to check back for updates about the new Prius Prime as we find out more information. In the meantime, our Toyota dealership in Northbrook, IL features a new vehicle inventory with dozens of Prius models that will help you get the best fuel economy possible as you commute and run errands.
If you have any questions about our inventory or the services we offer to drivers, contact a Northbrook Toyota product specialist at 847-272-0808 or fill out our online contact form.